Welcome to Bedard Bros. Volvo Cars! If you're in the market for a new or used car, you've come to the right place! The staff at Bedard Bros. Volvo Cars is committed to helping you find the right vehicle for your needs. What's more, they're also dedicated to helping you maintain it long after you drive it home for the first time.
So where do we begin? 
How about perusing through our website and taking a look at the latest Volvo models to hit our showroom! Including the Volvo S60, V60, XC40, XC60, S90, V90CC, and XC90.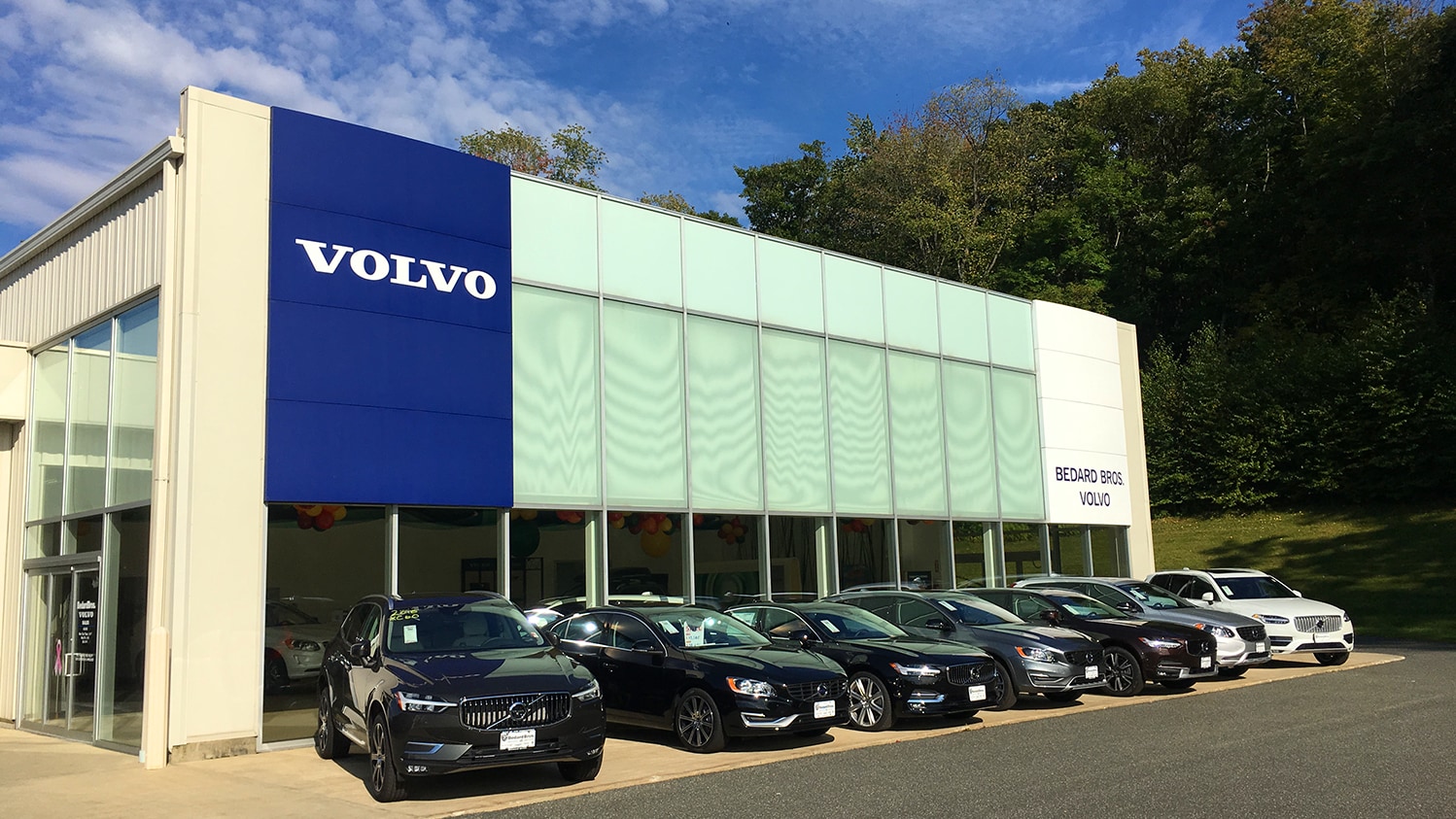 Those looking to keep some of that hard-earned money in their pockets, take a look at our amazing used cars!
Whether you choose new or used, Bedard Bros. Volvo Cars staffs a team of experts. From start to finish, we're by your side to make the buying process as easy and fluid as possible.
After you've purchased your Volvo, Bedard Bros. Volvo Cars doesn't go anywhere! Instead, we continue to support you with an onsite service department, which operates using only certified Volvo parts. Add in our Volvo Master Certified technicians, and that's a combination that's sure to result in many worry-free miles in your vehicle's future.
Whatever your automotive needs may be, Bedard Bros. Volvo Cars is here to serve you. We're located in the scenic heart of the Berkshires at 395 South State Road in Cheshire, Massachusetts. We're a quick drive from Pittsfield, North Adams, Lenox and the southern Vermont area. Come see what our idea of luxury mixed with a family environment can offer you.

Sitting along side of the Ashuwillticook Rail Trail, Cheshire Lake, and the Cobbles Hiking trail, we dare you to find a more beautiful place to shop for your next Volvo!